Maydena Express - Transfer Hobart Airport to Maydena Bike Park. Includes stop-off for provisions.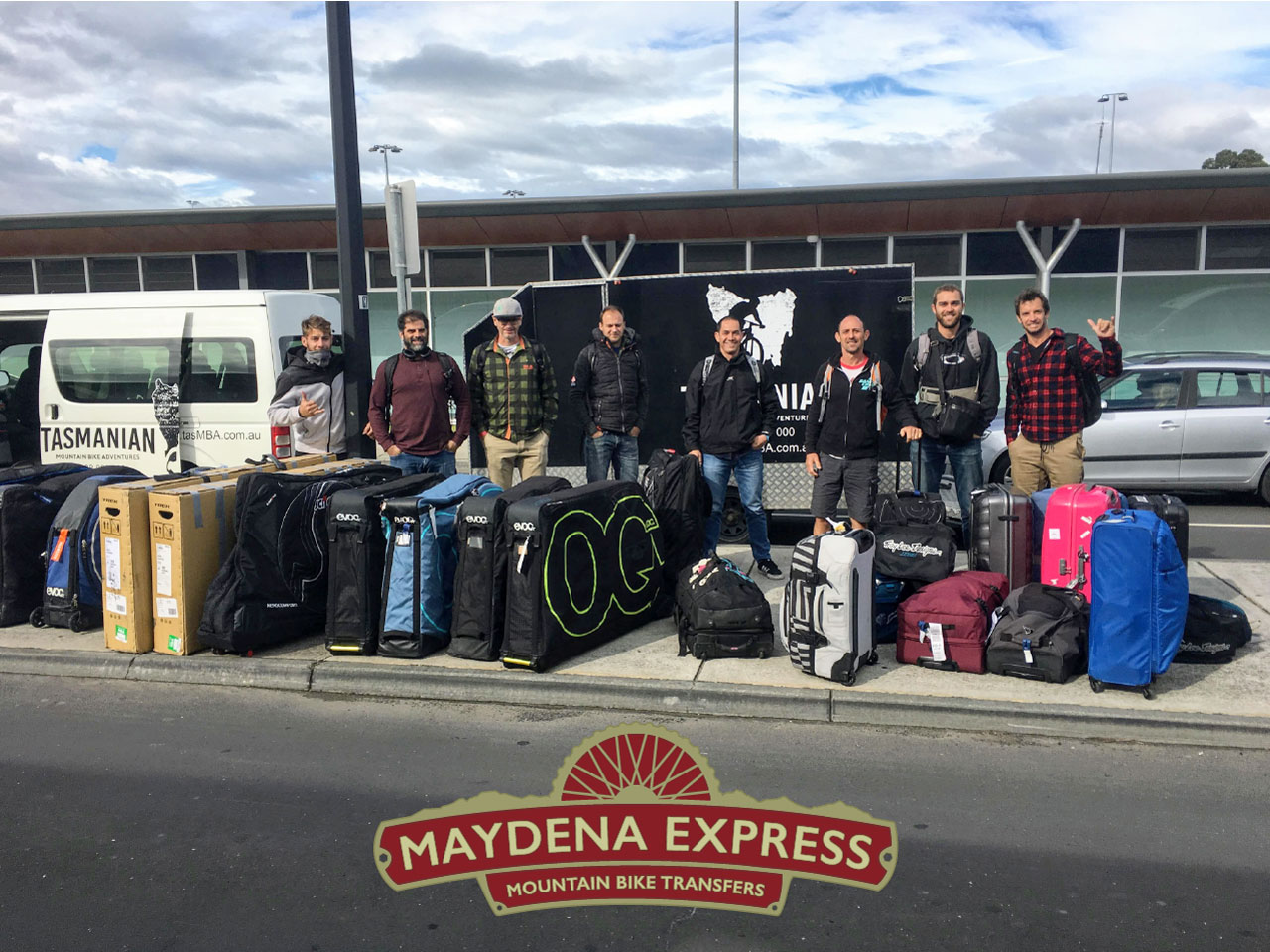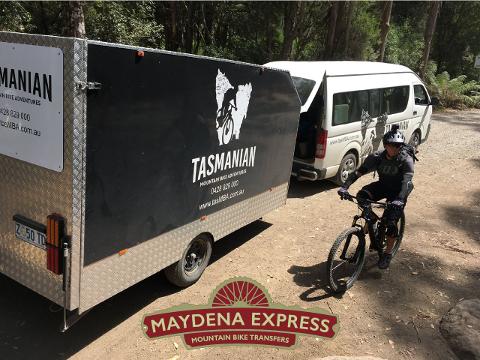 Duration: 2 Hours
Location: Maydena, TAS
Product code: P9DHLP
The Maydena Express is a simple, stress-free option for transporting groups of riders between Hobart Airport and Maydena Bike Park.



Travel in comfort
You will be transferred in comfort in one of our Toyota minibuses; your bike and luggage in an enclosed trailer. The bus driver is often a rider at Maydena Bike Park rider, so can offer trail advice and tips for your stay at the bike park. We normally drop our guests at their accommodation.

Stop-off for provisions
The Hobart Airport to Maydena transfer includes an optional stop-off to pick up food and provisions. This is necessary for most groups staying multiple days as there is no general store in Maydena. The nearest shops for provisions are 45 minutes drive from Maydena. Typically, we stop off at the supermarket in Hobart or New Norfolk.
Travel time
The travel time between Hobart Airport and Maydena, including stop-off is approximately 2 - 2.5 hours.
Transfer price
The per-person ticket price is based on the number of riders in the group.

Options
If the group's travel needs have some extra complexities, please get in touch and we'll see how we can help.
COVID cancellation policy
If the booking cannot go ahead due to borders closures, we offer a full refund or credit.
Enquiries
If you have any questions, please don't hesitate to get in touch.

**We advise contacting us prior to booking to confirm availability.**