Maydena Express - Transfer Maydena Bike Park to Hobart Airport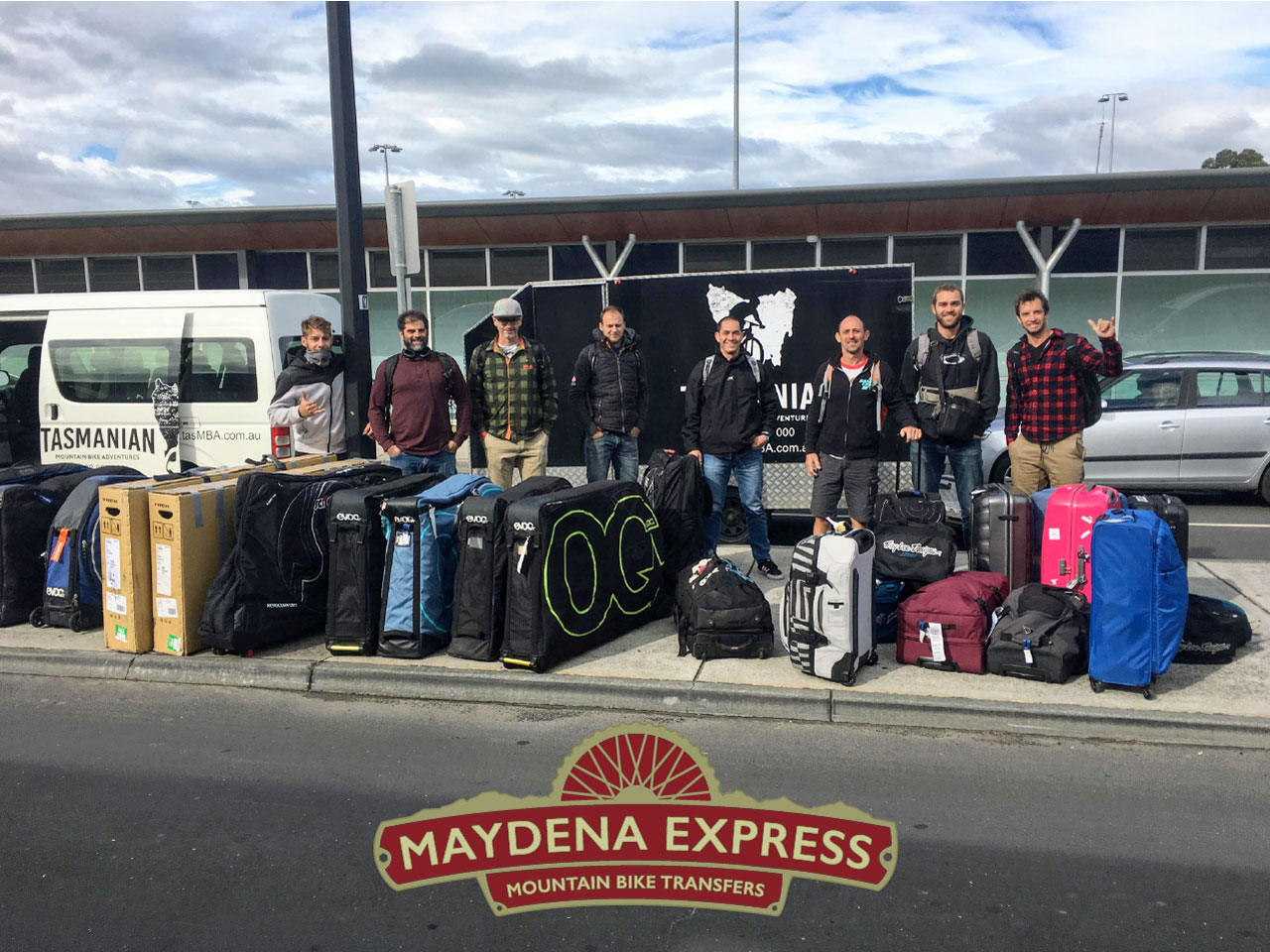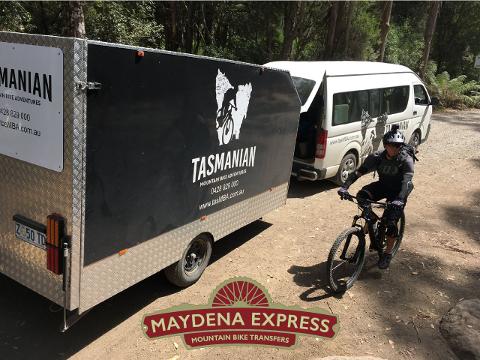 Duration: 90 Minutes
Product code: PZATB0
The Maydena Express is a fast, stress-free option for transporting groups of riders between Hobart Airport and Maydena Bike Park.
Travel in comfort
You will be transferred in comfort in one of our Toyota minibuses; your bike and luggage in an enclosed trailer.
Travel time to the airport
The travel time between Maydena and Hobart Airport, is approximately 1.5 hours. To catch a plane, we recommend leaving Maydena 3 hours before the scheduled take-off time.
Transfer price
The price is based on the number of riders in the group.

Options
If the group's travel needs have some extra complexities, please get in touch and we'll see how we can help.
COVID cancellation policy
If the booking cannot go ahead due to borders closures, we offer a full refund or credit.

Enquiries
If you have any questions, please don't hesitate to get in touch.

**We advise contacting us prior to booking to confirm availability.**